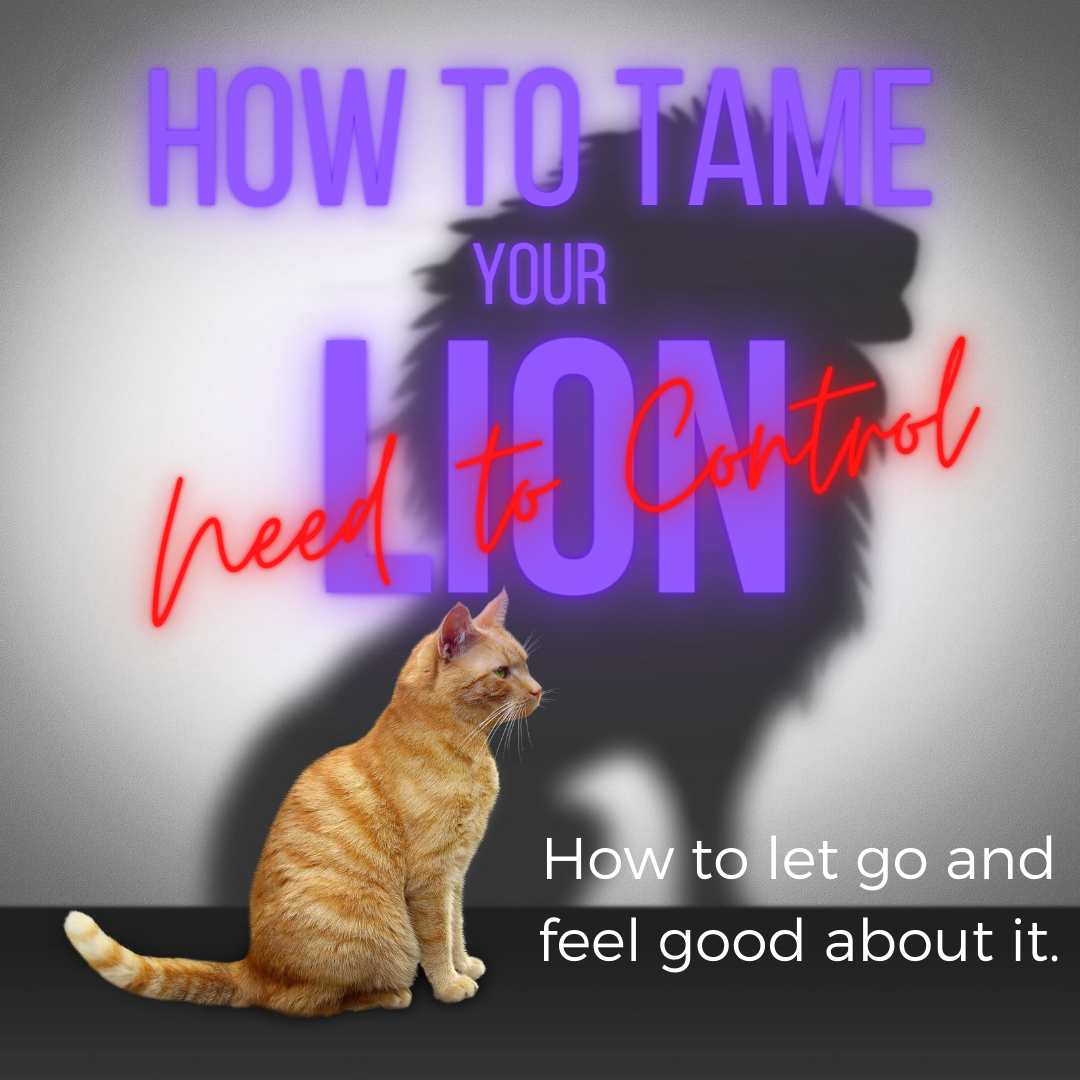 Feeling the need to control processes or people can be triggered by a number of things like:
*chronic stress (ex: COVID-19)
*experiencing a traumatic event
*no internal locus of control
*low self-control/ self-worth
*unexpected life changes
*unresolved mental health needs, and more
There are a few things we might consider when it comes to control. Every circumstance that seems "off" or "undone" in our eyes does not necessarily need fixin', and it's not "all on us to get the job done". Some events are completely out of our control, but when we are able to regulate our own emotions, coping through the unknown seems a little more manageable.
So what do I do with these feelings I feel? Soo glad you asked! In an article titled, "10 Ways to Let Go of the Need to Control", HuffPost Contributor Lauren Stahl of Sparkite shares a few helpful tips on how we can process through our gripping desire to control. Stahl says that we can use a few tricks of the trade like: using imagery, affirming ourself, practicing gratitude, and focusing on esteemable acts to help us combat the need to control. Cleaning, reorganizing and journaling are just a few to mention.
When we look at things on more of a grand-scale, we will see that innovation and collaboration continue to be high-demand methodologies to thriving during a pandemic. Even in our own households, we may feel disconnected or somewhat "out of control". Those feelings can manifest into us seeking out things or people we might attempt to control. If we are not careful, we can become power-driven or manipulative in attempt to make ourselves feel like "we've got this". This is a false and temporary feeling of security. For example, if hours are cut at work or schools go to 100% virtual learning, we might find ourself in a bit of a conundrum. Thousands of Who, What, When, and Where questions will attempt to hijack our ability to problem-solve if we do not pause and breathe before moving forward. Awhile back, I was given some advice about making decisions. This person shared that there are 2 moments in time when you should never make a decision: when you are angry and when you are sad. There IS a third bit that speaks about not going grocery shopping when you're hungry, but that's a topic for another day!
When you find yourself overwhelmed by a situation, consider the following tips before making your next move.
"Stop. Stop. Stop. It's okay to feel angry… but it's not, not, not okay to hurt someone." (Daniel Tiger)
Take several, evenly-paced deep breaths
If you can, take a seat and still your movements and thoughts… bonus points if you can find a quiet spot
Try to remember what is already available as potential solutions to the issue you're facing
If you feel stuck, call on a member of your support circle to help you think through options
Try your best at the first option, if it doesn't work, try the next
Give yourself space and grace to process through what's going on around you
Give yourself permission to stop and start over again if you feel the heat rising inside again
An article from Psychology Today shares:
If you're a victim of abuse, you feel ashamed. You've been humiliated and your self-esteem and confidence have been undermined. You hide the abuse from people close to you, often to protect the reputation of the abuser and because of your own shame. An abuser uses tactics to isolate you from friends and loved ones by criticizing them and making remarks designed to force you take sides. You're either for them or against them. If the abuser feels slighted, then you have to take his or her side, or you're befriending the enemy. This is designed to increase control over you and your dependence upon him or her.
Care Lodge has advocates ready and willing to meet you where you are to help you find healthy ways to cope with stress as you process through your next steps. Remember, no one deserves to be abused and what happens to you is NOT your fault.
Looking for More?
It's never too late to get help. Care Lodge 601.693.4673
Read more about "The Truth About Abusers, Abuse, and What to Do" HERE
Want to dive deeper into this topic? Check out Lauren Stahl's article HERE
Check out this short video "If Someone Is Controlling You - That's Not Love" by Jay Shetty HERE
#carelodgems #letitgo #tameyourlion #stressmanagement