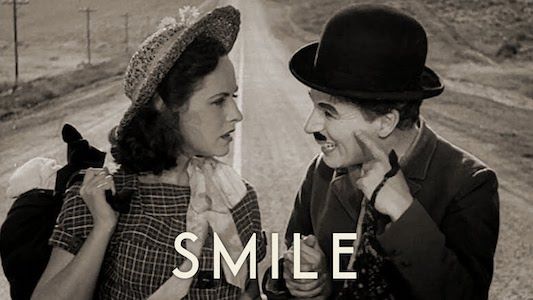 Like the rest of households across the nation, daily life during quarantine can have its bright spots inside an emergency shelter. Residents and staff constantly sanitize surfaces and hands throughout the day. Menus are creatively woven together based on what is available and moments spent outdoors are equally precious. Children still play and color beautiful pictures while we all continue to lean in to the encouragement and help of our colleagues. This new normal is foreign and at times feels surreal, but there have been so many blessings along the way. To point back to a classic Charlie Chaplin film, Modern Times, we need to...
Smile though your heart is aching
Smile even though it's breaking
When there are clouds in the sky' you'll get by
If you smile through your fear and sorrow
Smile and maybe tomorrow
You'll see the sun come shining through for you
We have seen the community step up to unite forces in caring for others who have great needs during this challenging time. Even the most simple acts have brought much joy. A local teacher created a community-wide challenge for families to display stuffed bears in their windows or on their front porches to bring joy to passersby. This "Bear Hunt" has inspired other joyful gestures like creating chalk art or sending encouragement notes to residents at nursing facilities. Another example, local seamstresses and crafters have distributed handmade medical masks to countless numbers of direct care workers. One medical staff member shared how grateful she was to receive a new mask. She said, "I'm tired of seeing my makeup from this week on the inside of my mask, but we just don't have any extras." Churches, civic groups and other organizations have distributed food bags and cases of water without bias to families throughout the area. Repeatedly, I have heard the message, "For we have been created for such a time as this;" and I sincerely believe this is true. As a nation, we have our challenges, but our human nature to care for and nurture the needy has risen up to the occasion.
Victims of domestic violence encounter many barriers that increase the level of fear they may experience when trying to leave an abusive relationship. During this season at Care Lodge, we try our best to help each family we serve plan around their circumstances to highlight their supports and help eliminate any barriers that stand in the way of their becoming safe from harm. The first step to developing a safety plan is knowing where and when you will go when the timing is right for you. The next step is to recognize your financial and emotional supports. Who and what are readily available to you to help you plan your next steps? If you are experiencing any form of abuse, you do not deserve to be treated that way, and we want you to know that we are here to support you the best we can. And remember…
It's never too late to get help. Care Lodge 601.693.4673
Want to dive deeper into this topic? Check out this link on survivors of abuse during COVID-19 HERE.
#carelodgems #switchinggears #plottwist