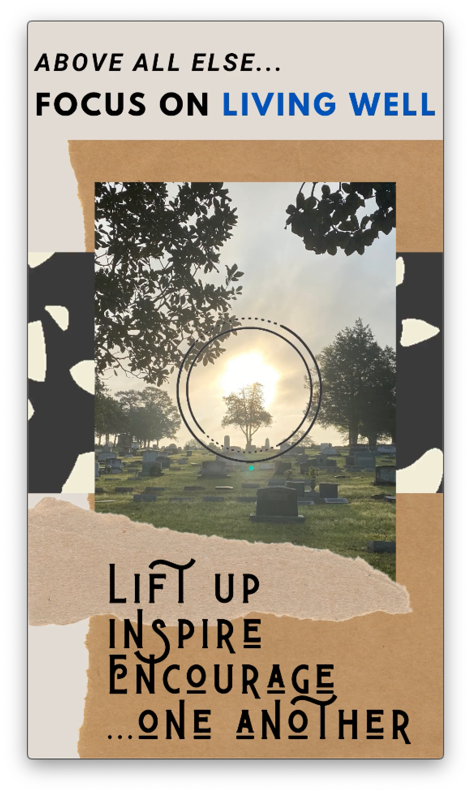 Our community, state, nation, and world are all facing a new normal that is anything but normal. Just turn on the news and you can see how people all over the world are having to go about life differently. We are flooded with reports announcing the numbers of those who have become sick with the Coronavirus and are sitting on the edge of our seats- wishing we could bite our nails- waiting to hear if our town's numbers have increased. One thing that has not changed, however, is our human need to connect. We were hard-wired for interdependent living. This is how our species has survived for centuries. Sure, we may claim to be pioneers living independently from the aid of others; but at the end of the day, we all need each other.
As we practice social distancing and quarantine ourselves at home, tensions can rise pretty quickly. Many families are not used to spending more than 2-4 hours with their family during the work week and are having to adjust to spending several days together in one stretch of time. On a more positive note, we can redeem the time we are given to spark engaging conversations with our loved ones about how they are truly coping with the COVID-19 life changes. This is our opportunity to ask those within our 6-foot-circles how we can help smooth the path to help them make the necessary changes to live well.
Domestic violence has a way of finding even the smallest of cracks in our armor. On March 18th, 2020, TIME shared an online article about the impact COVID-19 made just last month on victims of abuse:
"In China, the number of domestic violence cases reported to the local police tripled in February compared to the previous year, according to Axios. Activists say this is a result of enforced lockdown. "We know that domestic violence is rooted in power and control," says Ray-Jones. "Right now, we are all feeling a lack of control over our lives and an individual who cannot manage that will take it out on their victim." She says that while the number of abuse cases may not rise during the coronavirus crisis, people who were already in an abusive situation will likely find themselves facing more extreme violence, and can no longer escape by going to work or seeing friends." – TIME
Supporting holistic balance at home is more than having our most basic needs of food, water and shelter met. Our individual wellness incorporates a web of interconnected facets that make up how we connect with our inner self and those around us. When one or more parts of the web are disturbed, the entire web is also "shaken". For instance, if we encounter job displacement, our mental, social, emotional and physical wellness will feel the direct effect of how we view our situation. Having protective and supportive factors surrounding us helps to build up our resiliency to the impact trauma has on our well-being and increases our likelihood for utilizing healthy coping skills.
Resources like Care Lodge, the National Domestic Violence Hotline and Futures Without Violence are still available to support the safety and welfare of victims of abuse despite this current crisis.
It's never too late to get help. Care Lodge 601.693.4673
Want to dive deeper into this topic? Click the link for a resource guide from Futures Without Violence titled Safety Plans and Self-Care During COVID-19
Explore the Domains of Wellness and think about how you would rate your current support in each category.
Print and fill in this Domains Chart and speak with someone you trust about how they can help you increase your current levels of wellness in each area.
#carelodgems #lifeisgood #FocusOnThingsAbove #covid19 #coronavirus #LoveAboveAll