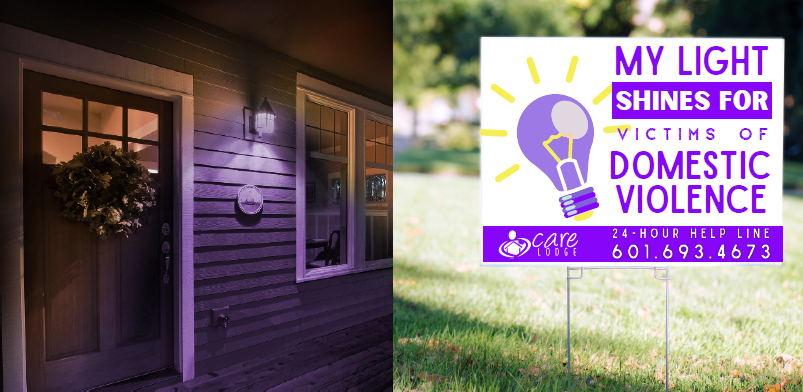 This October, shine HOPE from your doorstep or yard by changing your porch light to purple or displaying an eye-catching yard sign during Domestic Violence Awareness Month.
These beacons of hope will serve as a way to:
support survivors
bring hope to those trying to break free
remember those who lost their lives
Credit Card Payments- Use our Donate button on the bottom right of your screen 
Suggested Donation: $10 for signs and $5 for bulbs.
Cash or Check Payments can be made at:
Care Lodge Community Services
1627 23rd Avenue
Meridian, MS 39301
Email us at info@carelodge.com if you would like a sign delivered to your home!
.